In the dynamic world of forex trading, success hinges on the ability to decipher market patterns and trends. One such tool that has garnered attention in recent years is the Butterfly Pattern MT4 Indicator. This article will take you on a journey through the intricacies of this powerful technical analysis tool, providing you with insights and knowledge to enhance your trading game. So, fasten your seatbelts as we explore the world of the Butterfly Pattern MT4 Indicator.
Understanding Technical Analysis
Before diving into the specifics of the Butterfly Pattern MT4 Indicator, it's essential to grasp the fundamentals of technical analysis. This approach involves studying historical price charts and employing various indicators and patterns to forecast future price movements. Technical analysis is a critical skill for traders seeking to make informed decisions in the volatile forex market.
The Butterfly Pattern
The Butterfly Pattern is a lesser-known but incredibly valuable tool in the arsenal of technical traders. It belongs to the family of harmonic patterns and is used to identify potential trend reversals and entry points in the market. Named for its resemblance to a butterfly's wings, this pattern can offer traders a significant edge.
Recognizing the Butterfly Pattern
Identifying the Butterfly Pattern requires a keen eye and a thorough understanding of its components. It consists of four distinct price swings, denoted as XA, AB, BC, and CD. The key Fibonacci ratios used in this pattern are 0.786 for XA and 0.618 for BC.
Trading with the Butterfly Pattern
Once the Butterfly Pattern is identified, traders can employ it to make informed decisions. The pattern suggests potential reversal zones, allowing traders to enter or exit positions strategically. Utilizing other technical indicators in conjunction with the Butterfly Pattern can further enhance its accuracy.
Leveraging the MT4 Indicator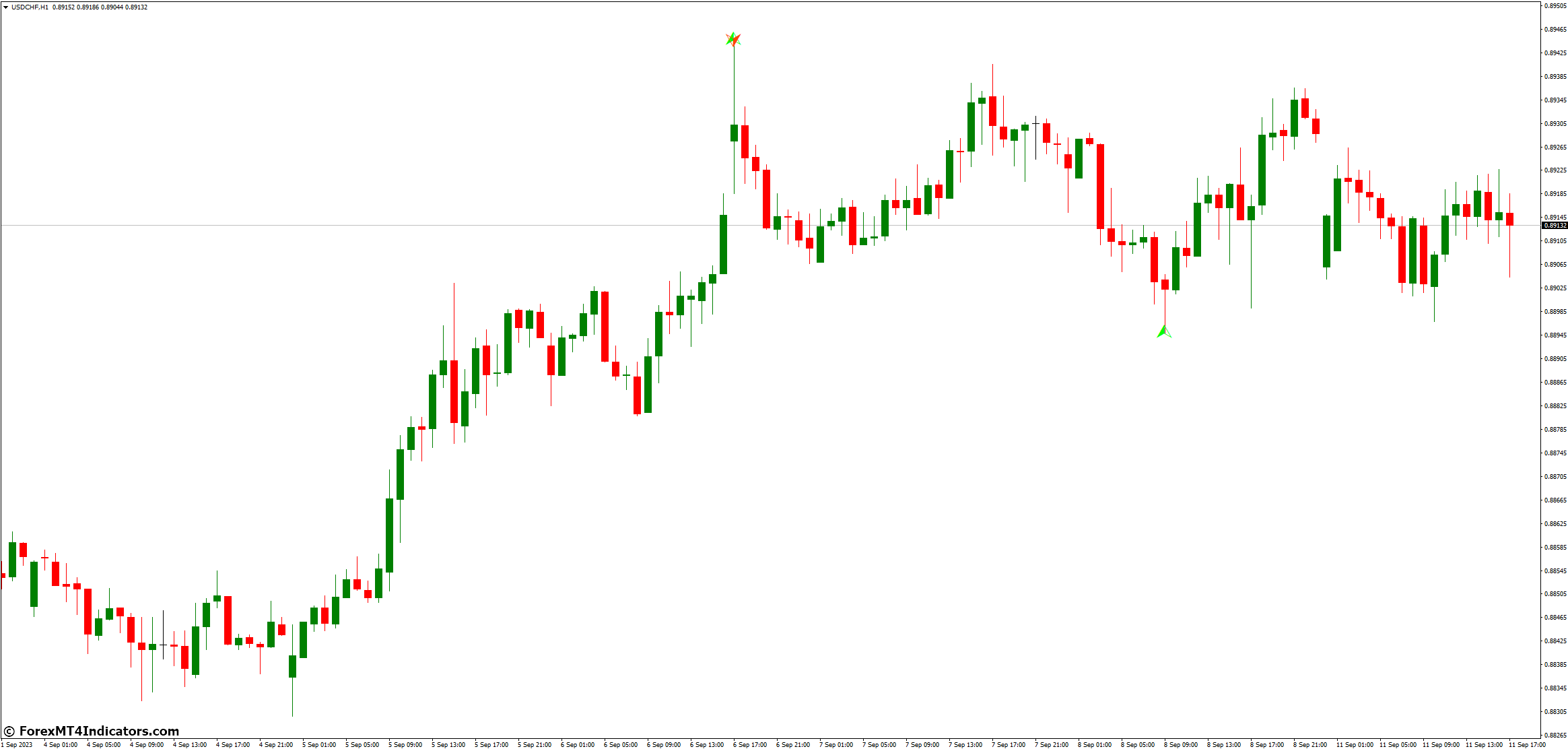 Now that we have a basic understanding of the Butterfly Pattern let's explore how the MT4 Indicator can help streamline the trading process.
Configuring the Indicator
Configuring the MT4 Indicator is crucial to tailor it to your specific trading preferences. Traders can customize parameters such as color schemes, alert settings, and timeframes to align with their strategies.
Real-time Analysis
One of the standout features of the Butterfly Pattern MT4 Indicator is its ability to provide real-time analysis. Traders can receive alerts and notifications when the pattern forms, allowing for timely action.
Advantages of Using the Butterfly Pattern MT4 Indicator
The integration of the Butterfly Pattern with the MT4 Indicator offers several advantages to traders.
Enhanced Precision
The MT4 Indicator eliminates the potential for human error in pattern recognition, providing traders with precise entry and exit points.
Time Efficiency
With real-time alerts, traders can efficiently monitor multiple currency pairs simultaneously, saving time and effort.
Customization
Traders can tailor the indicator to their specific preferences and trading styles, making it a versatile tool for traders of all levels.
Historical Data
The indicator provides access to historical data, enabling traders to analyze past patterns and improve their strategies.
How to Trade with Butterfly Pattern MT4 Indicator
Buy Entry
Look for a completed bullish butterfly pattern on the chart as indicated by the Butterfly Pattern MT4 Indicator.
The pattern should consist of four distinct points: X, A, B, and C.
After the indicator identifies a bullish butterfly pattern, wait for confirmation signals such as candlestick patterns, support/resistance levels, or other technical indicators.
When all criteria are met, consider entering a long (buy) position.
Sell Entry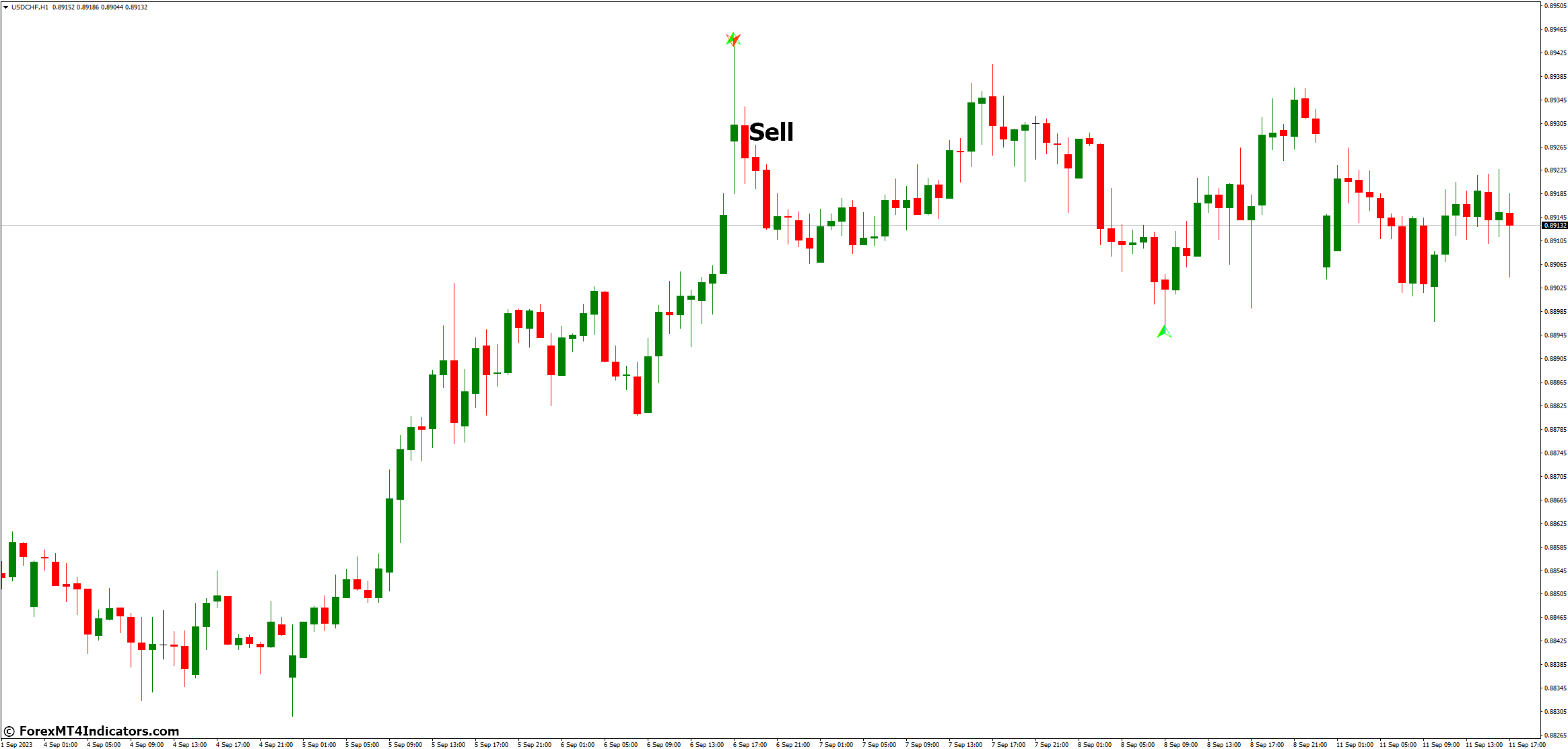 Search for a completed bearish butterfly pattern on the chart, as signaled by the Butterfly Pattern MT4 Indicator.
The bearish butterfly pattern should consist of the same four points: X, A, B, and C.
Wait for additional confirmation signals, like candlestick patterns, resistance levels, or other technical indicators, to validate the sell opportunity.
Once you have confirmation, contemplate entering a short (sell) position.
Butterfly Pattern MT4 Indicator Settings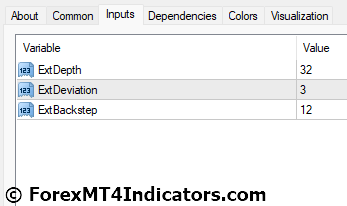 Conclusion
In the ever-evolving landscape of forex trading, staying ahead of the curve is paramount. The Butterfly Pattern MT4 Indicator, with its accuracy and real-time analysis capabilities, has the potential to be a game-changer for traders. By incorporating this tool into your trading arsenal and continuously refining your strategy, you can navigate the forex market with greater confidence and success.
Frequently Asked Questions
Can beginners use the Butterfly Pattern MT4 Indicator effectively?
Yes, beginners can use the indicator effectively by following a comprehensive guide and practicing on demo accounts before trading with real funds.
Is the Butterfly Pattern MT4 Indicator suitable for long-term investors or day traders?
The indicator can be adapted to various trading styles, making it suitable for both long-term investors and day traders. It offers flexibility and precision in any trading scenario.
MT4 Indicators – Download Instructions
This is a Metatrader 4 (MT4) indicator and the essence of this technical indicator is to transform the accumulated history data.
This MT4 Indicator provides for an opportunity to detect various peculiarities and patterns in price dynamics which are invisible to the naked eye.
Based on this information, traders can assume further price movement and adjust their strategy accordingly. Click here for MT4 Strategies
Recommended Forex MetaTrader 4 Trading Platform
Free $50 To Start Trading Instantly!

(Withdrawable Profit)

Deposit Bonus up to $5,000
Unlimited Loyalty Program
Award Winning Forex Broker
Additional Exclusive Bonuses Throughout The Year
>> Claim Your $50 Bonus Here <<
How to install MT4 Indicator?
Download the mq4 file.
Copy mq4 file to your Metatrader Directory / experts / indicators /
Start or restart your Metatrader 4 Client
Select Chart and Timeframe where you want to test your MT4 indicators
Search "Custom Indicators" in your Navigator mostly left in your Metatrader 4 Client
Right click on the mq4 file
Attach to a chart
Modify settings or press ok
And Indicator will be available on your Chart
How to remove MT4 Indicator from your Metatrader Chart?
Select the Chart where is the Indicator running in your Metatrader 4 Client
Right click into the Chart
"Indicators list"
Select the Indicator and delete
(Free Download)
Click here below to download: