In the ever-evolving world of forex trading, staying ahead of the game requires the right tools and strategies. One such tool that has gained prominence in recent years is the Auto Trend Channel MT4 Indicator. In this article, we will explore this powerful indicator, its features, benefits, and how it can empower forex traders to make informed decisions. So, fasten your seatbelts as we embark on a journey into the world of forex trading with this remarkable tool.
What is the Auto Trend Channel MT4 Indicator?
Understanding the Basics
The Auto Trend Channel MT4 Indicator is a technical analysis tool designed specifically for MetaTrader 4, one of the most popular trading platforms among forex traders. This indicator serves as a dynamic channel that automatically adapts to market conditions, helping traders identify trends and potential entry and exit points.
How It Works
The indicator utilizes mathematical algorithms to analyze price data and plot two parallel lines on the chart, representing the upper and lower boundaries of the trend channel. When prices move within this channel, it indicates a strong and sustained trend, providing traders with valuable information for their trading decisions.
Key Features of the Auto Trend Channel MT4 Indicator
Dynamic Adaptation
Unlike static trendlines, this indicator adjusts in real-time to market volatility, ensuring accuracy in trend identification.
Customization Options
Traders can tailor the indicator settings to suit their trading style and preferences, making it a versatile tool for various strategies.
Multi-Timeframe Analysis
It allows traders to view trend channels across different timeframes, offering a comprehensive perspective of market trends.
Benefits of Using the Auto Trend Channel MT4 Indicator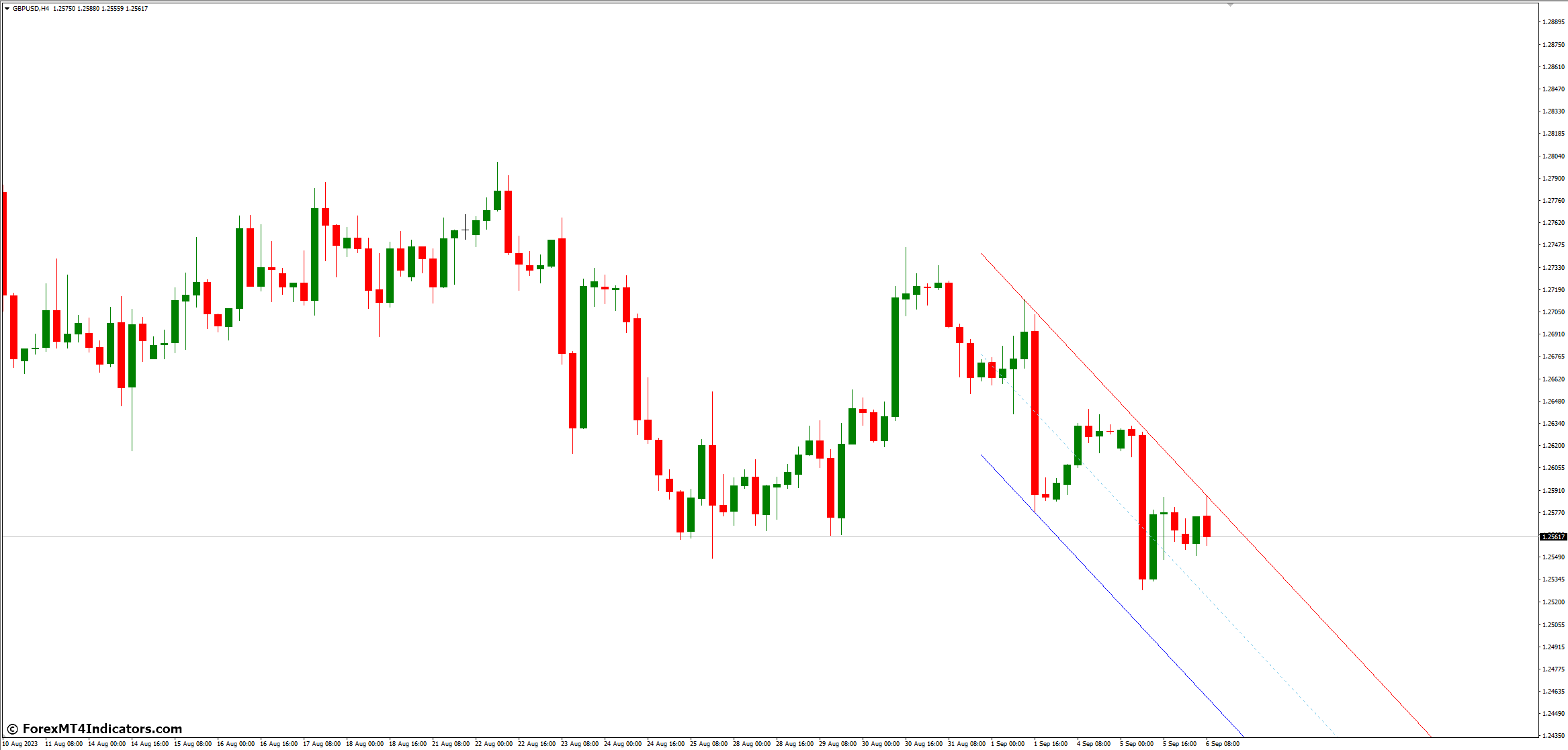 Precision in Trend Identification
By adapting to market conditions, this indicator minimizes false signals, enabling traders to spot genuine trends accurately.
Enhanced Risk Management
Traders can set stop-loss and take-profit levels based on the indicator's insights, reducing potential losses and maximizing profits.
Time Efficiency
With its real-time adaptability, traders can save time on manual trend analysis and focus on strategic decision-making.
Versatility
Whether you are a day trader or a swing trader, this indicator can be a valuable addition to your trading toolkit.
How to Use the Auto Trend Channel MT4 Indicator
To make the most of this powerful tool, follow these steps:
Analyze Trends: Monitor the indicator's trend channels across different timeframes to identify potential entry and exit points.
Implement Risk Management: Set stop-loss and take-profit levels based on the indicator's insights to protect your capital.
How to Trade with Auto Trend Channel MT4 Indicator
Buy Entry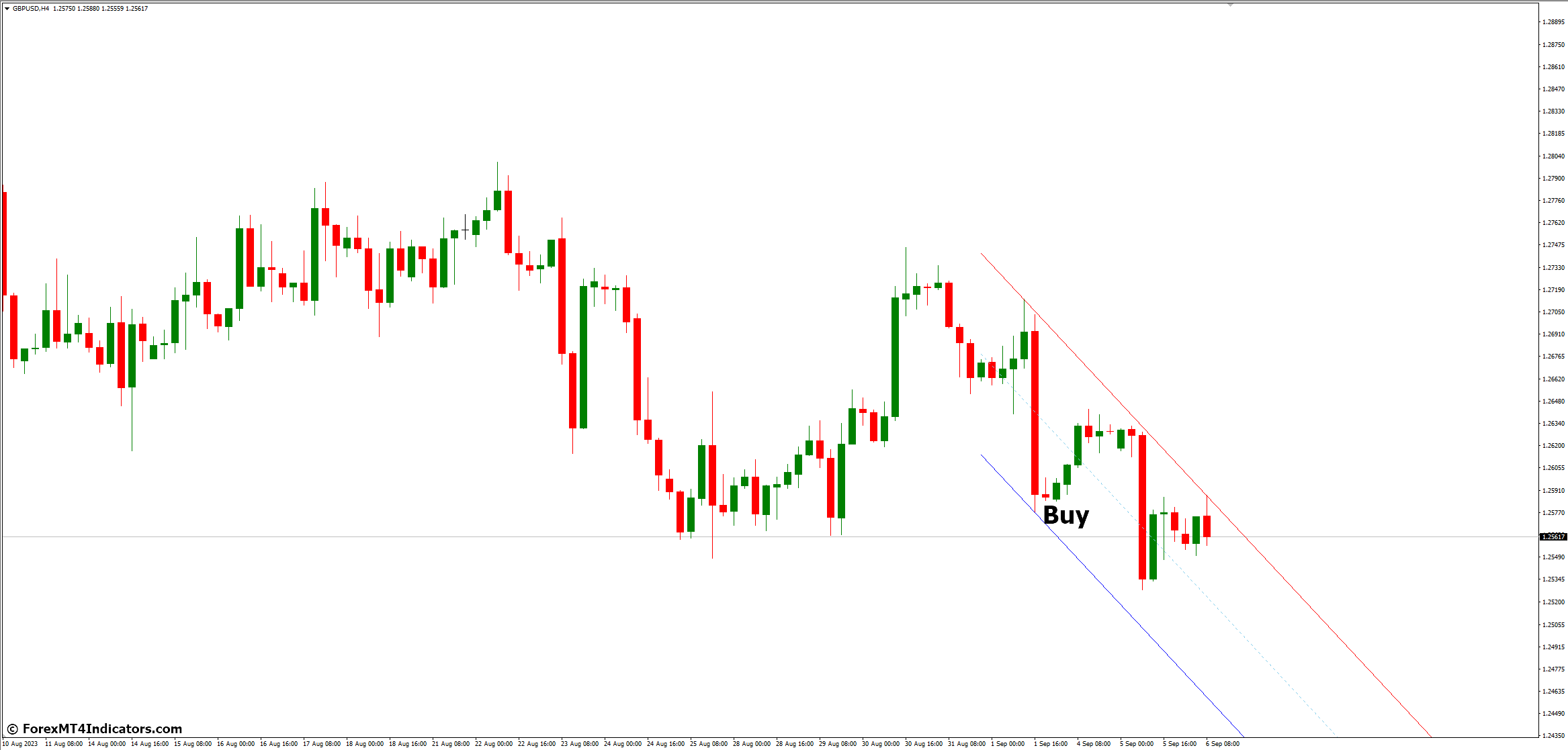 Identify a strong bullish trend with higher highs and higher lows.
Look for the market price to approach or touch the lower channel line.
Confirm the buy entry with other technical analysis tools if needed.
Set a stop-loss below the recent swing low or a key support level.
Determine a profit target and take profits when reached.
Sell Entry
Identify a bearish trend with lower highs and lower lows.
Seek a selling opportunity when the market price touches or nears the upper channel line.
Confirm the sell entry with additional technical analysis or indicators.
Place a stop-loss order above the recent swing high or a major resistance level.
Set a profit target and exit the trade when it's reached.
Auto Trend Channel MT4 Indicator Settings
Conclusion
In the fast-paced world of forex trading, having the right tools can make all the difference. The Auto Trend Channel MT4 Indicator offers traders a dynamic, adaptable, and user-friendly solution for trend analysis. By harnessing its power, traders can enhance their decision-making process, reduce risks, and potentially achieve better results in the forex market.
FAQs
1. Is the Auto Trend Channel MT4 Indicator suitable for beginners?
Yes, it is designed with an intuitive interface that makes it accessible for traders of all levels, including beginners.
2. Can I use this indicator for other financial markets besides forex?
While it is primarily designed for forex trading, it can also be applied to other financial markets with similar charting platforms.
MT4 Indicators – Download Instructions
This is a Metatrader 4 (MT4) indicator and the essence of this technical indicator is to transform the accumulated history data.
This MT4 Indicator provides for an opportunity to detect various peculiarities and patterns in price dynamics which are invisible to the naked eye.
Based on this information, traders can assume further price movement and adjust their strategy accordingly. Click here for MT4 Strategies
Recommended Forex MetaTrader 4 Trading Platform
Free $50 To Start Trading Instantly!

(Withdrawable Profit)

Deposit Bonus up to $5,000
Unlimited Loyalty Program
Award Winning Forex Broker
Additional Exclusive Bonuses Throughout The Year
>> Claim Your $50 Bonus Here <<
How to install MT4 Indicator?
Download the mq4 file.
Copy mq4 file to your Metatrader Directory / experts / indicators /
Start or restart your Metatrader 4 Client
Select Chart and Timeframe where you want to test your MT4 indicators
Search "Custom Indicators" in your Navigator mostly left in your Metatrader 4 Client
Right click on the mq4 file
Attach to a chart
Modify settings or press ok
And Indicator will be available on your Chart
How to remove MT4 Indicator from your Metatrader Chart?
Select the Chart where is the Indicator running in your Metatrader 4 Client
Right click into the Chart
"Indicators list"
Select the Indicator and delete
(Free Download)
Click here below to download: