In the fast-paced world of trading, having access to accurate and insightful tools is crucial for success. One such tool that has gained significant attention is the Better Volume 1.5 MT4 Indicator. This indicator holds the potential to provide traders with valuable insights into market dynamics and volume trends. In this article, we'll delve into the details of the Better Volume 1.5 MT4 Indicator, exploring its functionalities, benefits, and how it can be a game-changer for traders seeking an edge in the market.
Unveiling the Features
Real-Time Volume Analysis
One of the standout features of the Better Volume 1.5 MT4 Indicator is its ability to provide real-time volume analysis. Traders can monitor volume fluctuations as they happen, allowing for timely decision-making based on accurate data. This real-time insight is invaluable, especially in volatile market conditions.
Volume-Price Correlation
Unlike basic volume indicators, the Better Volume 1.5 MT4 Indicator factors in price movements to reveal the true significance of volume changes. This correlation provides a clearer picture of market trends, enabling traders to identify areas of interest such as accumulation or distribution zones.
Leveraging the Benefits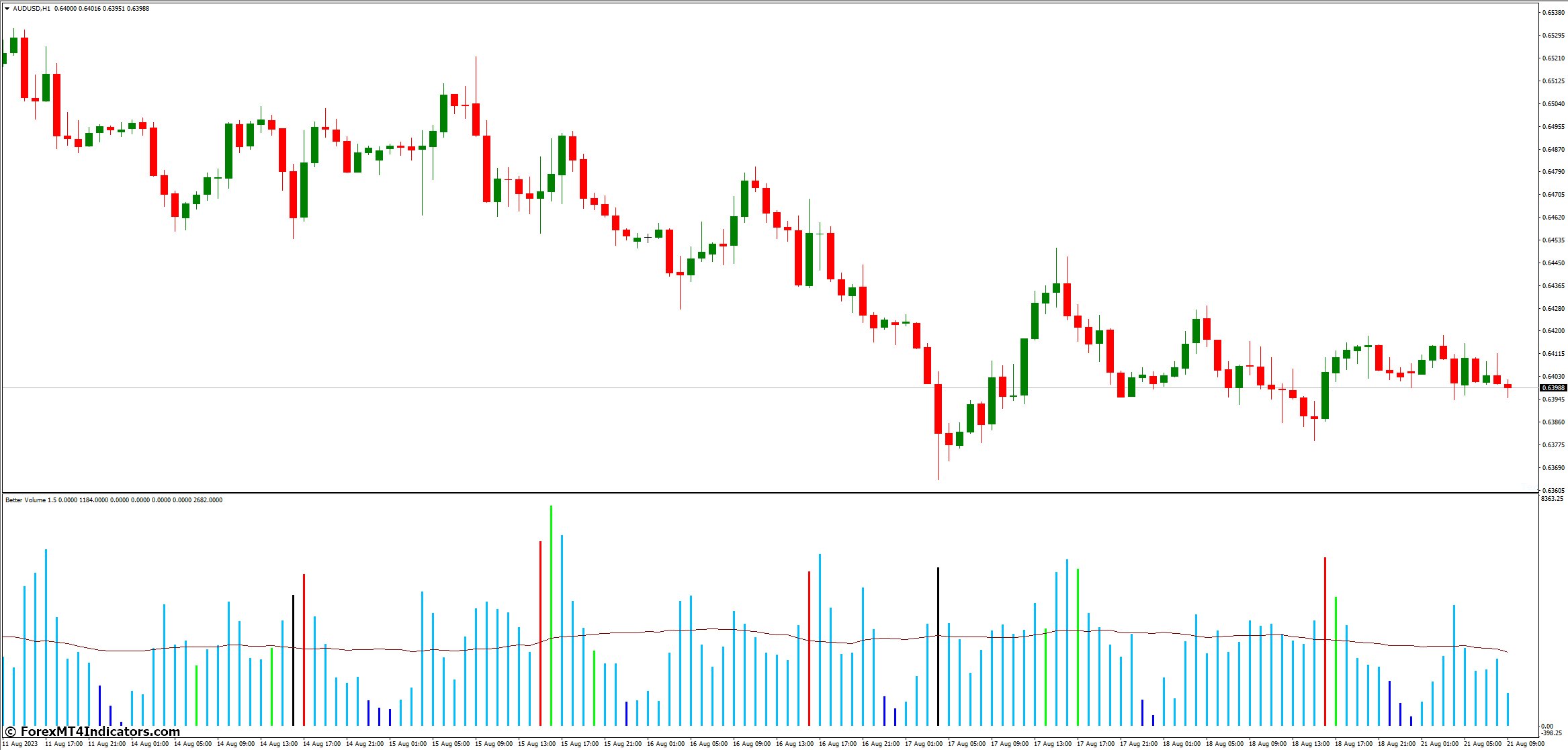 Identifying Strong Trends
By considering both volume and price, the Better Volume 1.5 MT4 Indicator identifies strong trends. It helps traders differentiate between sustainable trends with substantial volume support and trends susceptible to reversals due to low-volume participation. To elevate your trading experience, explore insights on a robust forex MT4 indicator here.
Early Reversal Signals
One of the most sought-after capabilities of any trading tool is the ability to provide early signals for potential reversals. The Better Volume 1.5 MT4 Indicator achieves this by detecting anomalies in volume patterns that often precede trend reversals. Traders can use this information to enter or exit positions with greater confidence.
How to Trade with Better Volume 1.5 MT4 Indicator
Buy Entry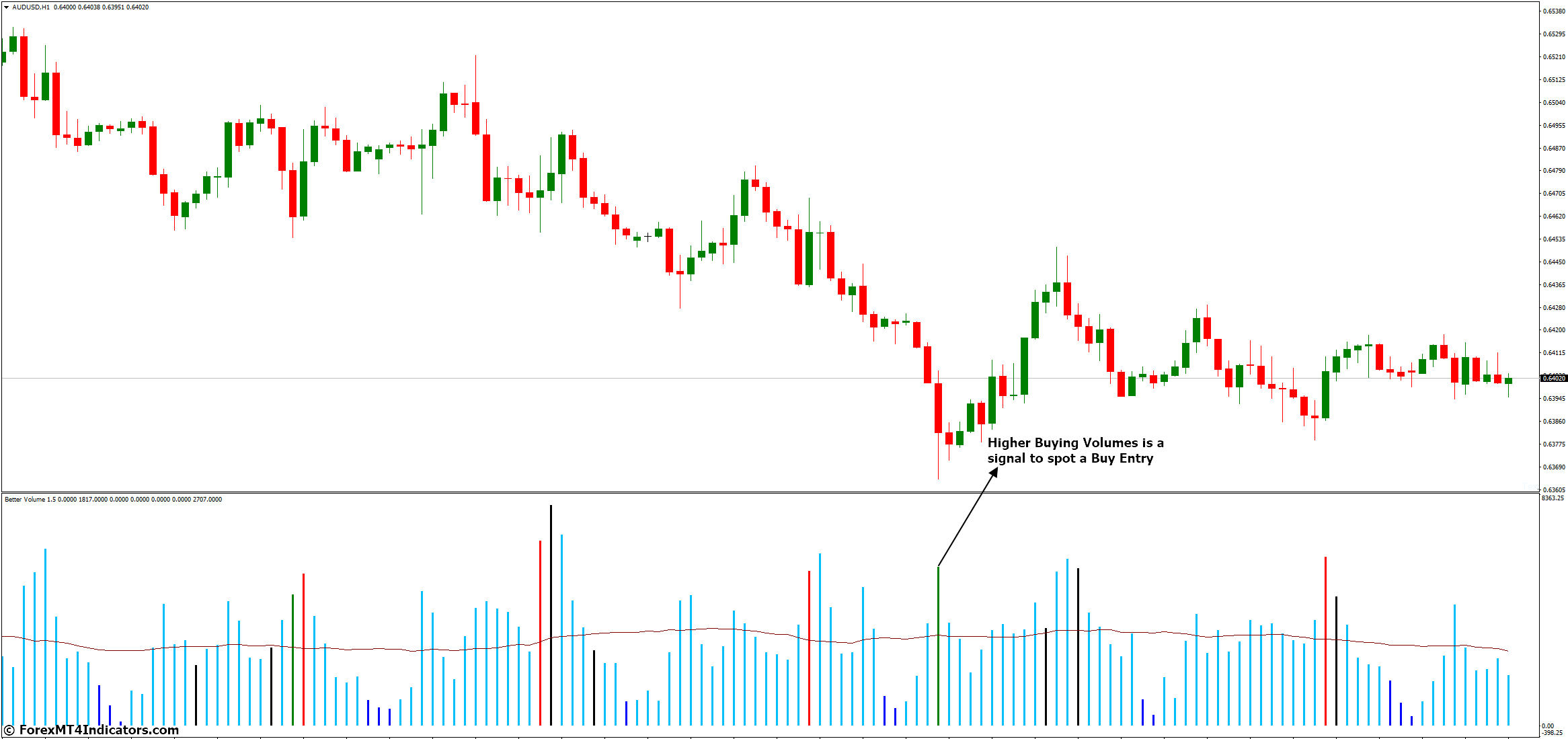 Identify buying opportunities with green volume bars during upward price movements.
Combine green bars with support levels or bullish chart patterns.
Look for divergence where price rises but volume decreases.
Sell Entry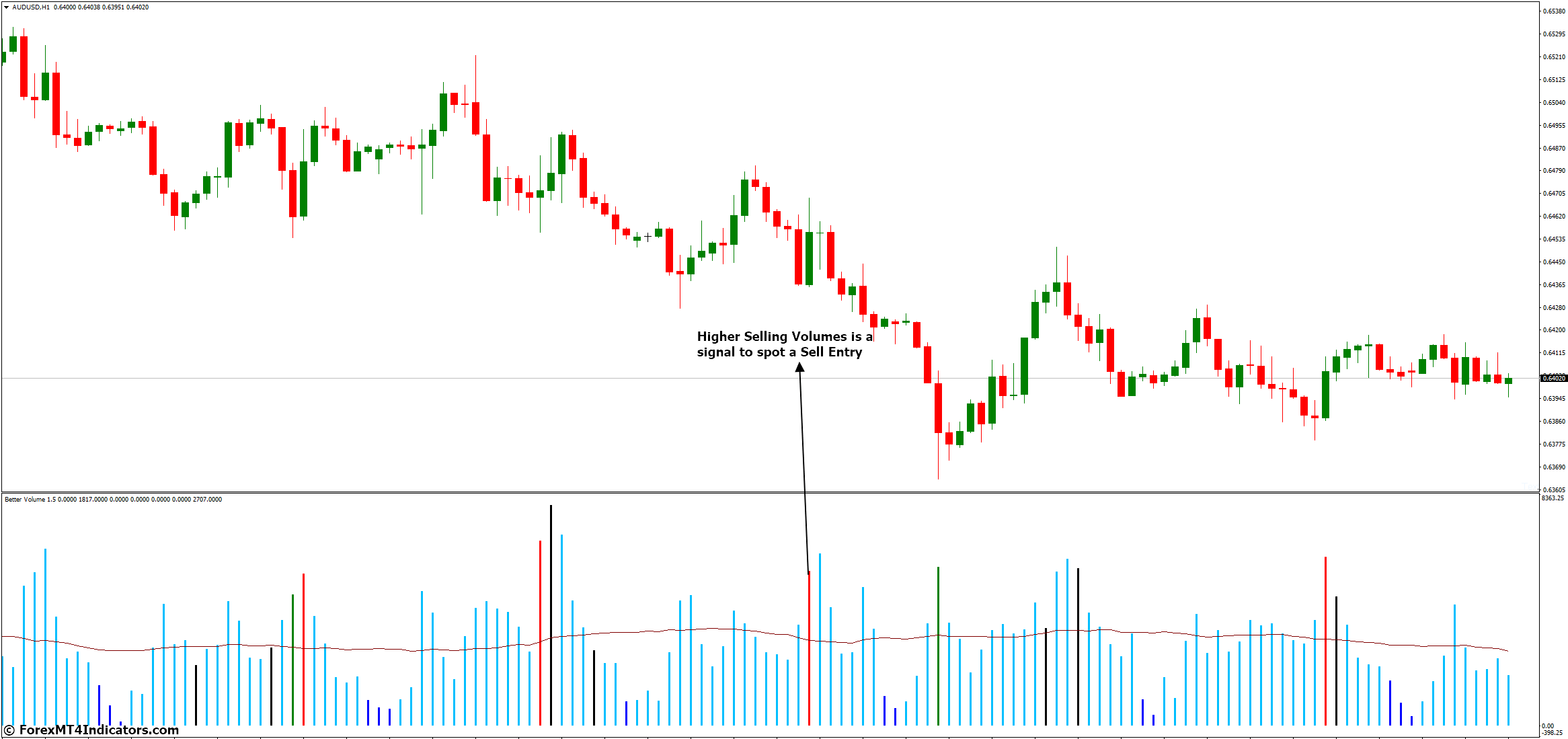 Spot selling opportunities with red volume bars during downward price movements.
Combine red bars with resistance levels or bearish chart patterns.
Watch for divergence where price falls while volume diminishes.
Better Volume 1.5 MT4 Indicator Settings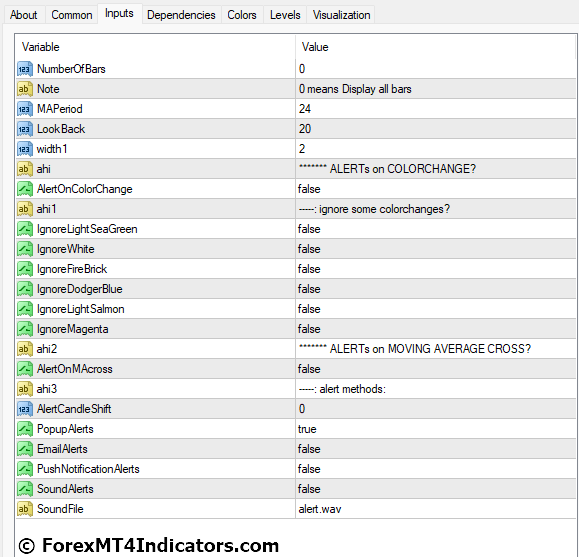 Conclusion
In the realm of trading, having a competitive edge is essential for success. The Better Volume 1.5 MT4 Indicator offers traders an advanced tool to analyze volume dynamics, identify trends, and anticipate potential reversals. By considering both volume and price, this indicator opens the door to more informed decision-making, allowing traders to navigate the markets with confidence.
FAQs
Can I use the Better Volume 1.5 MT4 Indicator on any market?
Yes, the indicator is versatile and can be applied to various markets, including stocks, forex, and commodities.
Is the indicator suitable for both day traders and long-term investors? Absolutely, the Better Volume 1.5 MT4 Indicator caters to traders with different timeframes and strategies.
Does the Better Volume 1.5 MT4 Indicator offer alerts for trading signals?
Yes, many versions of the indicator include customizable alerts for key trading signals.
MT4 Indicators – Download Instructions
This is a Metatrader 4 (MT4) indicator and the essence of this technical indicator is to transform the accumulated history data.
This MT4 Indicator provides for an opportunity to detect various peculiarities and patterns in price dynamics which are invisible to the naked eye.
Based on this information, traders can assume further price movement and adjust their strategy accordingly. Click here for MT4 Strategies
Recommended Forex MetaTrader 4 Trading Platform
Free $50 To Start Trading Instantly!

(Withdrawable Profit)

Deposit Bonus up to $5,000
Unlimited Loyalty Program
Award Winning Forex Broker
Additional Exclusive Bonuses Throughout The Year
>> Claim Your $50 Bonus Here <<
How to install MT4 Indicator?
Download the mq4 file.
Copy mq4 file to your Metatrader Directory / experts / indicators /
Start or restart your Metatrader 4 Client
Select Chart and Timeframe where you want to test your MT4 indicators
Search "Custom Indicators" in your Navigator mostly left in your Metatrader 4 Client
Right click on the mq4 file
Attach to a chart
Modify settings or press ok
And Indicator will be available on your Chart
How to remove MT4 Indicator from your Metatrader Chart?
Select the Chart where is the Indicator running in your Metatrader 4 Client
Right click into the Chart
"Indicators list"
Select the Indicator and delete
(Free Download)
Click here below to download: