Are you an avid trader looking for an effective way to identify potential trend reversals in the forex market? Look no further – the 1-2-3 Pattern MT4 Indicator might just be the tool you need. In this article, we'll delve into what this indicator is all about, how it works, and how it can assist traders in making well-informed decisions. So, buckle up and let's explore the world of the 1-2-3 Pattern MT4 Indicator.
Understanding the 1-2-3 Pattern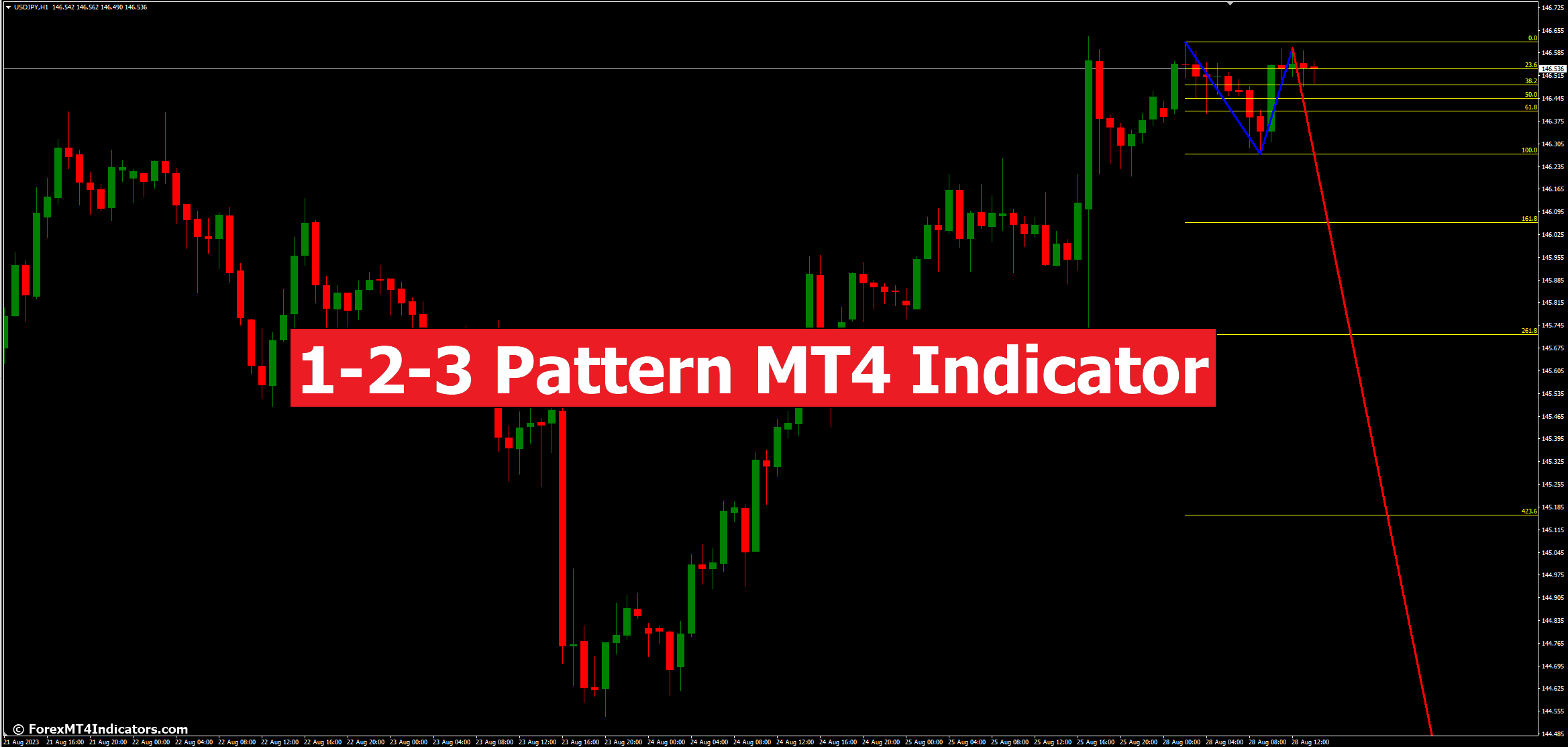 The 1-2-3 Pattern is a popular technical analysis formation that helps traders identify potential trend reversals. It consists of three key points:
Point 1: This marks the beginning of a potential trend reversal. It's the point where the prevailing trend starts to weaken, giving rise to the possibility of a new trend forming.
Point 2: This is the turning point that confirms the reversal. It's characterized by a higher high (for a downtrend) or a lower low (for an uptrend) compared to the previous points.
Point 3: This is the point where the new trend is established. It confirms the reversal and provides traders with a clear entry signal to take advantage of the emerging trend.
How the 1-2-3 Pattern MT4 Indicator Works
The 1-2-3 Pattern MT4 Indicator automates the process of identifying these crucial points, making it easier for traders to spot potential trend reversals. Once applied to the chart, the indicator scans historical price data and highlights the pattern whenever it occurs. This visual representation helps traders save time and effort, as they no longer need to manually search for the pattern amidst the price fluctuations.
Benefits of Using the 1-2-3 Pattern MT4 Indicator
Accurate Reversal Signals: The indicator's algorithm is designed to accurately identify the 1-2-3 pattern, reducing the risk of false signals and providing traders with reliable entry points.
Time Efficiency: Manual pattern recognition can be time-consuming and prone to human error. With the indicator, traders can swiftly spot the pattern and act accordingly.
Enhanced Confidence: The indicator's visual cues empower traders by providing a clear and objective basis for their trading decisions.
Customization: Traders can often customize the indicator to suit their preferences, adjusting parameters like timeframes and sensitivity.
Getting Started with the 1-2-3 Pattern MT4 Indicator
Here's a step-by-step guide to using the 1-2-3 Pattern MT4 Indicator:
Select a Market: Choose a forex pair or another market you wish to trade.
Apply the Indicator: Add the indicator to your chart by selecting it from the indicator list.
Analyze Signals: Watch for the indicator to highlight potential 1-2-3 patterns on the chart.
Confirm and Execute: Once the pattern is identified, verify its alignment with other indicators or your trading strategy before executing a trade.
How to Trade with 1-2-3 Pattern MT4 Indicator
Buy Entry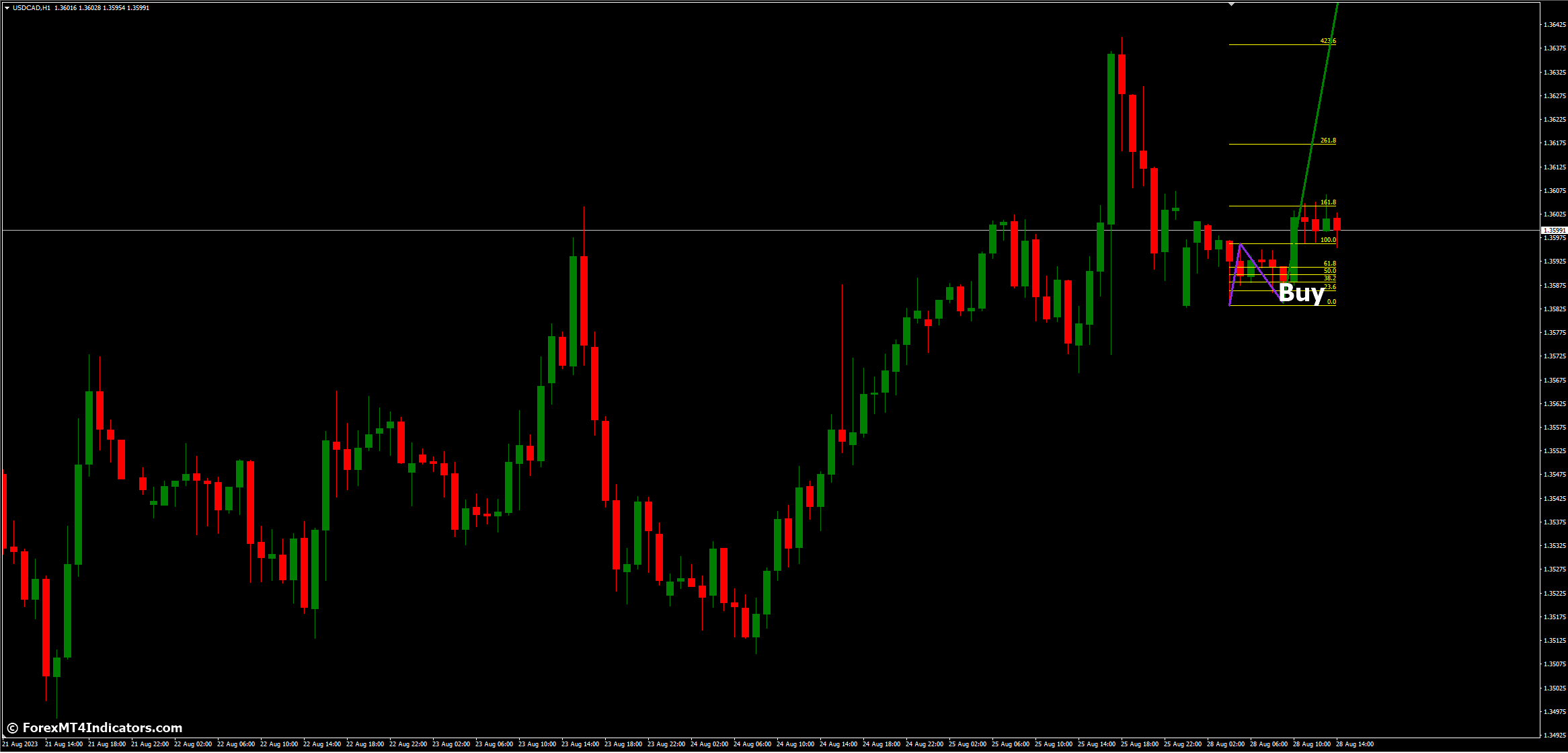 Ensure the market is in an uptrend with higher highs and lows.
Confirm the 1-2-3 pattern in the uptrend.
Buy when price breaks above point 2's high (resistance).
Set stop loss below point 3's low.
Determine a suitable take profit level.
Sell Entry
Confirm a downtrend with lower lows and highs.
Validate the 1-2-3 pattern in the downtrend.
Sell when price breaks below point 2's low (support).
Set stop loss above point 3's high.
Decide on an appropriate take profit target.
1-2-3 Pattern MT4 Indicator Settings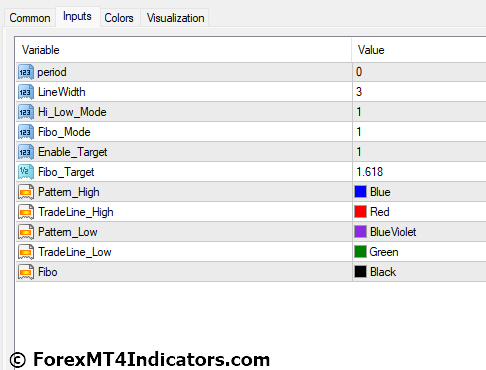 Conclusion
In the dynamic world of forex trading, having access to reliable tools can make all the difference. The 1-2-3 Pattern MT4 Indicator offers traders a systematic way to spot potential trend reversals, helping them make informed decisions and potentially increase their profitability. By automating the process of identifying the 1-2-3 pattern, this indicator saves time, enhances accuracy, and boosts traders' confidence. So, why not give it a try and see how it can elevate your trading game?
Frequently Asked Questions
Is the 1-2-3 Pattern MT4 Indicator suitable for beginners?
Absolutely! The indicator simplifies the process of identifying trend reversals, making it useful for traders of all experience levels.
Can I use the indicator on multiple timeframes?
Yes, the indicator can be applied to various timeframes, allowing you to adapt it to different trading strategies.
Does the indicator guarantee successful trades?
While the indicator enhances your trading decisions, success depends on various factors, including risk management and overall market conditions.
Is the indicator customizable?
Yes, many versions of the indicator offer customization options, allowing you to tailor it to your trading preferences.
MT4 Indicators – Download Instructions
This is a Metatrader 4 (MT4) indicator and the essence of this technical indicator is to transform the accumulated history data.
This MT4 Indicator provides for an opportunity to detect various peculiarities and patterns in price dynamics which are invisible to the naked eye.
Based on this information, traders can assume further price movement and adjust their strategy accordingly. Click here for MT4 Strategies
Recommended Forex MetaTrader 4 Trading Platform
Free $50 To Start Trading Instantly!

(Withdrawable Profit)

Deposit Bonus up to $5,000
Unlimited Loyalty Program
Award Winning Forex Broker
Additional Exclusive Bonuses Throughout The Year
>> Claim Your $50 Bonus Here <<
How to install MT4 Indicator?
Download the mq4 file.
Copy mq4 file to your Metatrader Directory / experts / indicators /
Start or restart your Metatrader 4 Client
Select Chart and Timeframe where you want to test your MT4 indicators
Search "Custom Indicators" in your Navigator mostly left in your Metatrader 4 Client
Right click on the mq4 file
Attach to a chart
Modify settings or press ok
And Indicator will be available on your Chart
How to remove MT4 Indicator from your Metatrader Chart?
Select the Chart where is the Indicator running in your Metatrader 4 Client
Right click into the Chart
"Indicators list"
Select the Indicator and delete
(Free Download)
Click here below to download: